UPDATE: After the letter had been mailed to the ENVI members, we got two more organisations' support, namely of the Spanish consumer org ANESVAP and the Danish DADAFO. They both were tied up with other matters during the day so they could not be with us timely enough, therefore unfortunately their logos were not added to the letters.
Yesterday, we were made aware of a letter written by TVECA to the European Committee in which they praise the present proposal of TPD2 and urge them "to not listen to any other organisations trying to influence your decision". They also praised article 18 as being good enough – and by this kicked all consumers of ecigs into the backside!
Here is our answer to TVECA – sent out tonight to all ENVI members as well.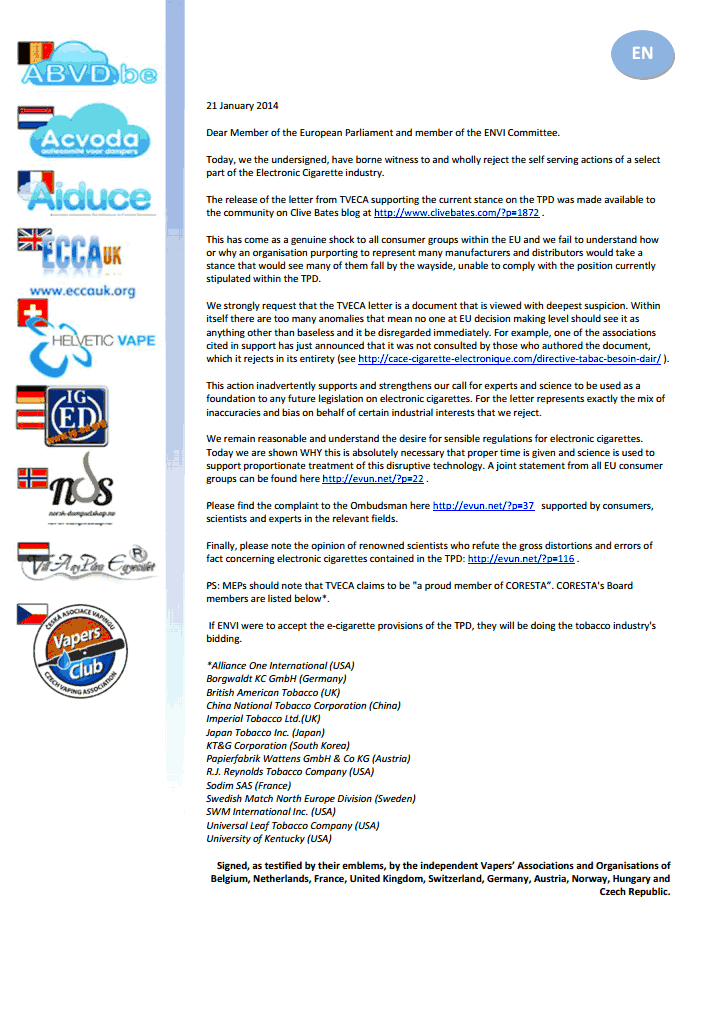 Dowload the letter in english  and french :  lettre_europeenne2v2








by